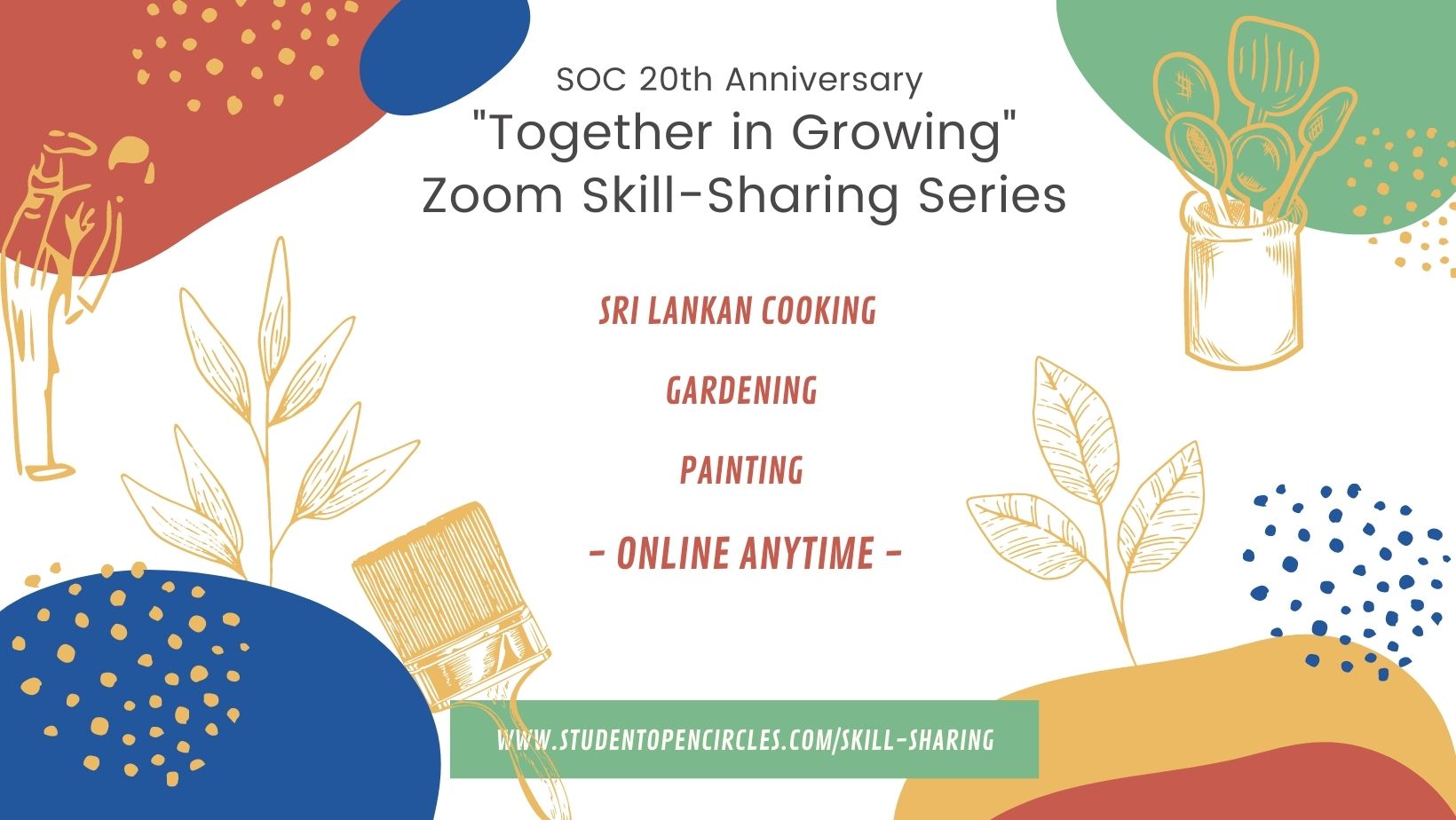 In celebration of 20 years of diversity, Student Open Circles hosted a series of online skill-sharing workshops. Now you can watch the recordings and expand your skills!
Purchase of a ticket gives you access to download all three videos:
Practicing Presence and Painting with Marybeth Leis Druery
Paint your way to presence. Learn acrylic painting techniques integrated with mindfulness. Practice savouring beauty as it emerges while staying in process and letting go of outcomes.
Sri Lankan Cooking in Community with Saroja and Shunmathi Shanmugam
What stronger uniting force is there than delicious homemade food? Join our mother-daughter duo, Saroja and Shunmathi Shanmugam, for a group class in Sri Lankan cooking! Explore a unique cuisine and reflect on the beauty of multicultural skill-sharing with the Student Open Circles community.
Gardening Together, Growing Together with Devin Dzelme
Gardening has much to teach us about personal growth and the importance of community. Student Open Circles invites you to learn the gardening 101 needed to start and maintain your first personal garden, as well as the community resources you can turn to for future support.