Image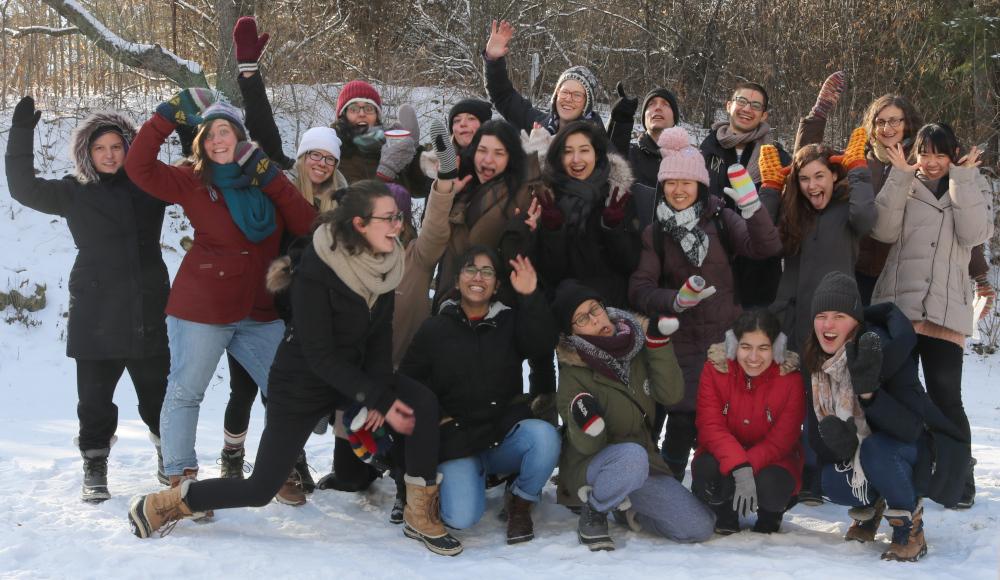 Since 2001, Student Open Circles has been working with students to support them in their life and spiritual journeys and to make a difference in the community.
Founders, Marybeth Leis and Jeff Druery, have been providing guidance for students since 1995. As they listened to students, they recognized the need for welcoming and respectful spaces for students from a diversity of backgrounds to explore meaning, values, spirituality, and social justice.
We are a Canadian registered charity based in Hamilton, Ontario (registration number 891444309 RR0001).
Our Vision
Students who care about self and others, and create better communities wherever they go
Our Mission
Student Open Circles mentors and empowers students from diverse backgrounds in personal and spiritual reflection, community service, and leadership development
Our Values
Care and Compassion
Safety and Respect
Dignity and Worth of all Individuals
Spiritual Reflection and Growth
Community Engagement and Service
Authenticity and Integrity
Our Major Sponsors
Student Open Circles is supported by the generosity of donors, local community partners, and grants. Every contribution makes a difference. Become a Donor
 
Image

Funding for our Community Volunteer Circles program is provided by The Edith H. Turner Foundation Fund and the Pandemic Response Fund of the Hamilton Community Foundation.
Image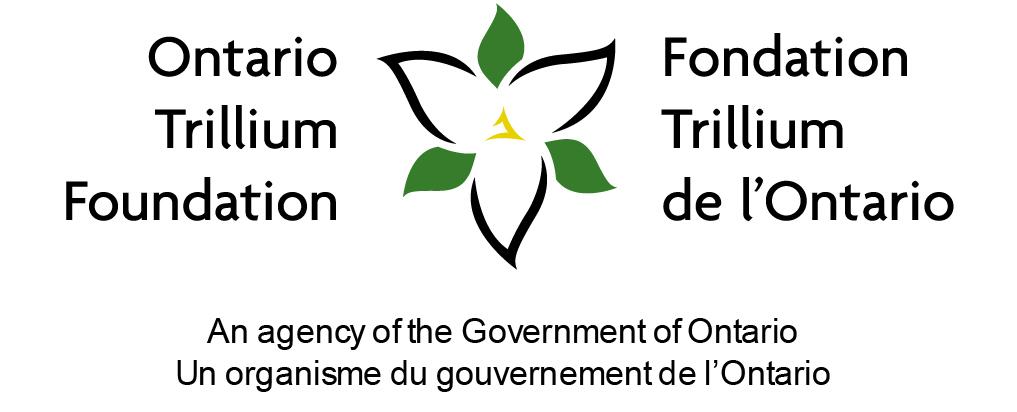 Image

Recognizing the need for inclusive, non-sectarian spaces for students to engage in spiritual exploration and service, Hamilton Mennonite Church has financially supported Student Open Circles from our inception.
Our Board Members
Ana Campos
Ana Campos, a Brazilian by birth, started her career at McMaster as an Assistant Professor in the Biology Department in 1992 after carrying out her training in the US. Since accepting the position Director of the School of Interdisciplinary Science in 2017 Ana has been a member of the SOC board, consistent with her commitment to provide a holistic support to all students.
Student Open Circles provides all students with the opportunity to reflect upon their values and make them front and center as they interact with the community around them. SOC uses community engagement as a way to establish connections and reflect upon the meaning of life and work.
Andrea Cole (she/her)
I work at McMaster University supporting graduate students to thrive. I value community-engaged research, program design and evaluation, and initiatives that support mental health and wellbeing through a lens of equity, diversity, and inclusion. Prior to my career in higher ed, I studied anthropology and worked for many years in non-profit agencies in Hamilton. Alongside community connections, being in nature, meditation practice, and playing with clay are things that sustain me.
I decided to be part of the Student Open Circles board because I believe in the SOC mission, and I believe SOC plays an important and transformative role in supporting students and local Hamilton communities.
Carla Arbelaez
As a Political Science Major and JD/BCL candidate at the McGill Faculty of Law, Carla is passionate about migration and mobility rights, environmentalism, and issues of poverty. She seeks a career in which she can represent those who may not have the platform or resources to effectively represent themselves. For fun, Carla enjoys painting, outdoor exercise, video games, listening to rap music and reading.
Student Open Circles is a space where I can both support, and be inspired by, others. Growing in togetherness is one of the most rewarding experiences we can have as human beings, and Student Open Circles does such a great job at encouraging this experience authentically and fruitfully.
David Wilkinson
I am a professor of materials engineering at McMaster. I previously served as dean of engineering and as university provost. My research and teaching are in the area of the strength and ductility of materials, with a particular focus on the development of lightweight automotive structures for improved fuel efficiency.
I have always believed that the students who benefit most from a university education are those who are engaged and reflective, enabling the deep learning that is needed to translate theory into practice. Student Open Circles supports students to achieve this through community outreach opportunities, spiritual connectivity, and guided reflection.
Nicole Szabo (she/her)
Nicole Szabo attended McMaster University as an undergraduate student where she volunteered for SOC's Community Volunteer Circles for 3 years. She recently completed her master's in biology and is pursuing a career in scientific communications. As an alumni, Nicole is excited to connect with the McMaster and Hamilton community again through SOC.
As an undergraduate, SOC provided me with a supportive environment to reflect on my values, well-being, and on my role as a positive community member. As a board member, I'm excited to support this type of space for the next generation of students.
Sarah Sullivan
Sarah Sullivan has been a member of the Student Open Circles (SOC) Board of Directors since 2019. She began her journey with Student Open Circles in 2010 as a student volunteer, and continued to volunteer until completing her undergraduate degree in 2014. Sarah is a current McMaster staff member and enjoys continuing to work with students as the 'Team Lead, Academic Programs' in the W Booth School of Engineering Practice and Technology.
Student Open Circles was life-changing for me as a student, and I strongly believe in giving back to the charity that changed the trajectory of my life. I am truly delighted to be able to support the McMaster University and Hamilton communities as a Board member.
Sonika Kainth (Chair)
Sonika Kainth is a family physician at a community health centre serving marginalized individuals. When she was at McMaster as a student, she attended Student Open Circle's reflection and mindfulness groups, as well as volunteered with the heterogeneous groups of marginalized populations in Hamilton. Volunteering with Student Open Circles ignited her passion and brought her to where she is working today.
Student Open Circles taught me how to reflect on what I came from, what I am learning, and where I would like to be. Student Open Circles helped me managed my stress and anxiety during my undergraduate years. I'm so glad I can give back now.
Sylvia Botchway, MD
Sylvia is a medical resident at the University of Connecticut Internal medicine program. Her academic journey has taken her to many places including Ghana, Canada, Sint Maarten and the United States. She is passionate about serving the underserved and has made it a point to give back to the many places she has called home. She has spent the last decade working closely with vulnerable populations and hopes to dedicate her career to improving access to healthcare and the quality of healthcare for the vulnerable in society.
Student Open Circles has taught me how to Pause, Listen and Reflect. These are tools that have carried me very far in my short career. As a student, serving as a facilitator and mentor was a great opportunity to build my leadership skills. The community and safe-space that SOC creates for students is irreplaceable. I'm grateful to still be a part of this wonderful organization years after graduating.
Wil Prakash Fujarczuk (he/him), MA, OCT
Wil is an enthusiastic educator guided by critical pedagogy, intersectional feminism, and anti-oppression, committed to facilitating transformative learning opportunities for participants. He is the manager of the sexual violence prevention education program at McMaster University's Equity and Inclusion Office (EIO), and acts as the resource person for the gender and sexuality working group of the President's Advisory Committee on Building an Inclusive Community (PACBIC). He is also a member of the City of Hamilton's LGBTQ Advisory Committee, a qualified safeTALK (suicide alertness) trainer with LivingWorks, a certified hike leader through Hike Ontario, and a board member with Student Open Circle. Wil holds a BSc in biology from McMaster University, a BEd from the University of Western Ontario, and a MA in peace education from the UN-mandated University for Peace.
As someone who had collaborated professionally with Student Open Circle, I knew that the space Student Open Circle was creating for the campus community was unique—space for reflection, spirituality, and personal growth. Volunteering my time to contribute to Student Open Circle's success has been a pleasure.