Five Values I see in Student Open Circles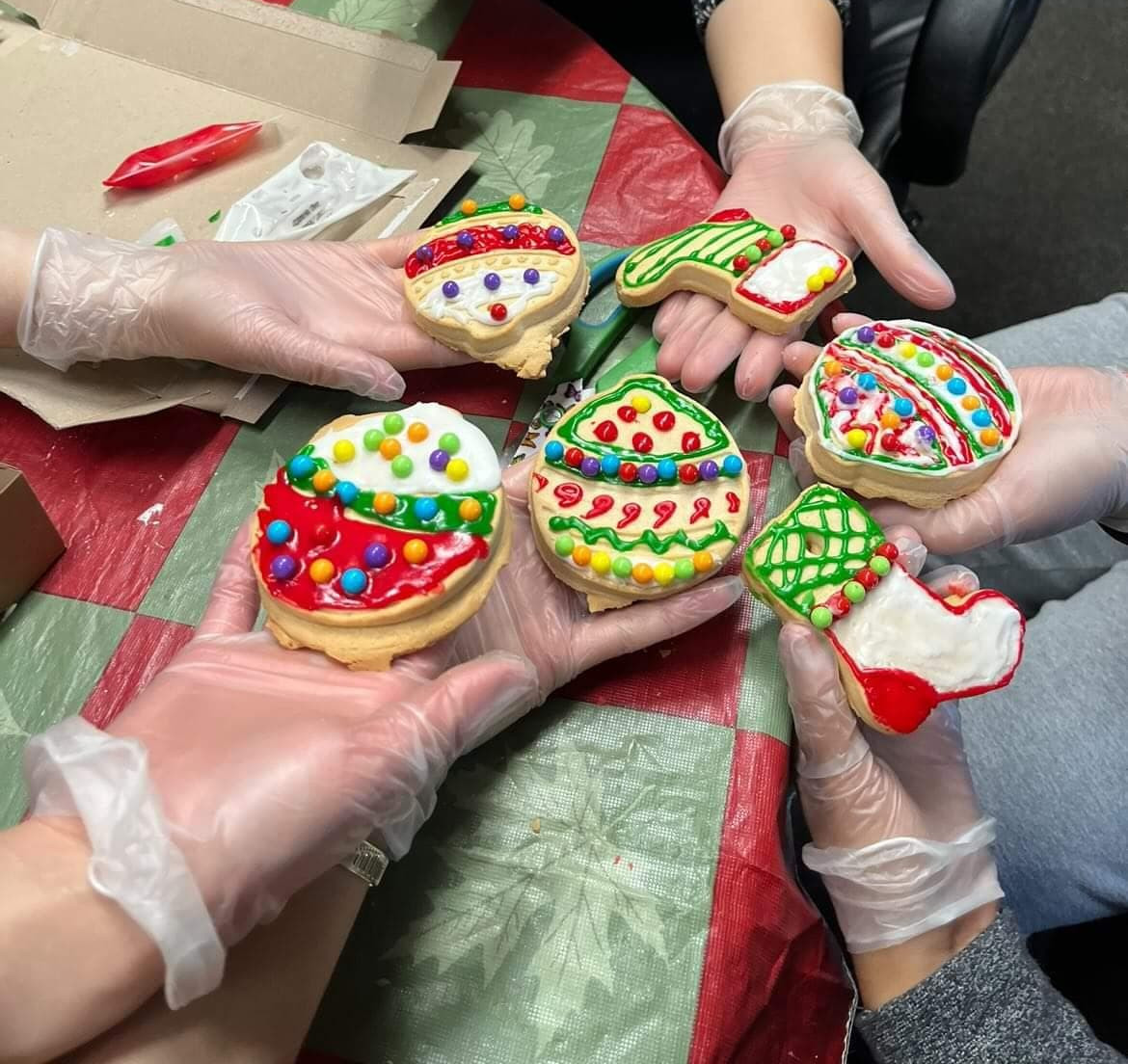 By Elizabeth Zhou, student leader
It looks like a crew embarking on an adventure, sailing through the highs and lows of the sea…
Dedication is what makes volunteering with Student Open Circle such a rewarding experience. Each and every student volunteer is passionate about using their skills to make a change within their communities. Within our volunteering groups, we strive together to create the most impactful experiences that our community members engage in. Together, we celebrate the successes and shoulder the burdens. We are a team of passionate individuals who are not only committed to supporting each other's growth, but also to serving our community.
It sounds like the dynamic crescendos and decrescendos of lively voices harmonizing together…
Everyone in the Student Open Circles team and community partners are very supportive of each other. We strive to alleviate the hardships that certain groups of community members, such as disabled individuals, low-income families, seniors, new immigrants, face and are quick to respond to community members who express difficulties and require assistance. Additionally, we encourage personal development in each other, and we are always proud of each other's progress and achievements.
It smells like the fragrance of a botanical garden; a sweet and welcoming scent…
The atmosphere during my weekly volunteering sessions is warm and friendly. Volunteers and community members are kind and understanding of each other's circumstances. We listen to each other with respect and acknowledge the variety of experiences and backgrounds that everyone comes from. In times of difficulty, we are considerate of the perspectives of each other and work together to reach a compromise.
It tastes like a soft and chewy snickerdoodle; a warm blend of vanilla, sugar, and cinnamon…
Everyone is included in Student Open Circles. It does not matter if an individual has a disability, is financially struggling, or faces additional barriers, we strive to make our activities welcoming to everyone by providing additional accommodations for those who require them. We appreciate contributions and ideas from all individuals, and do our best to incorporate everyone's suggestions when making collective decisions.
It feels like the fuzzy blanket that safely tucks me away to sleep every night…
The last important value of Student Open Circles is security. My weekly volunteering group and biweekly facilitator meetings are safe spaces for sharing thoughts and feelings because we all uphold the unspoken commitment to each other's privacy and perspective. We appreciate each other's vulnerability when sharing our stories and recognize that it is our responsibility to protect such information and honor each other's viewpoint.
It is my community.
Since becoming part of the Student Open Circles family, I have become more mindful of the needs within my community. This has allowed me to develop and appreciate these five core community values that I hold very close to my heart. Through reinforcing these values in the communities that I am part of, I hope to continue making positive impacts on other's lives!
Picture caption: Showing off hand-decorated cookies the volunteers in Elizabeth's group made together with residents at Conway Opportunity Homes for adults with disability